Pet Cremation Services in Rush, NY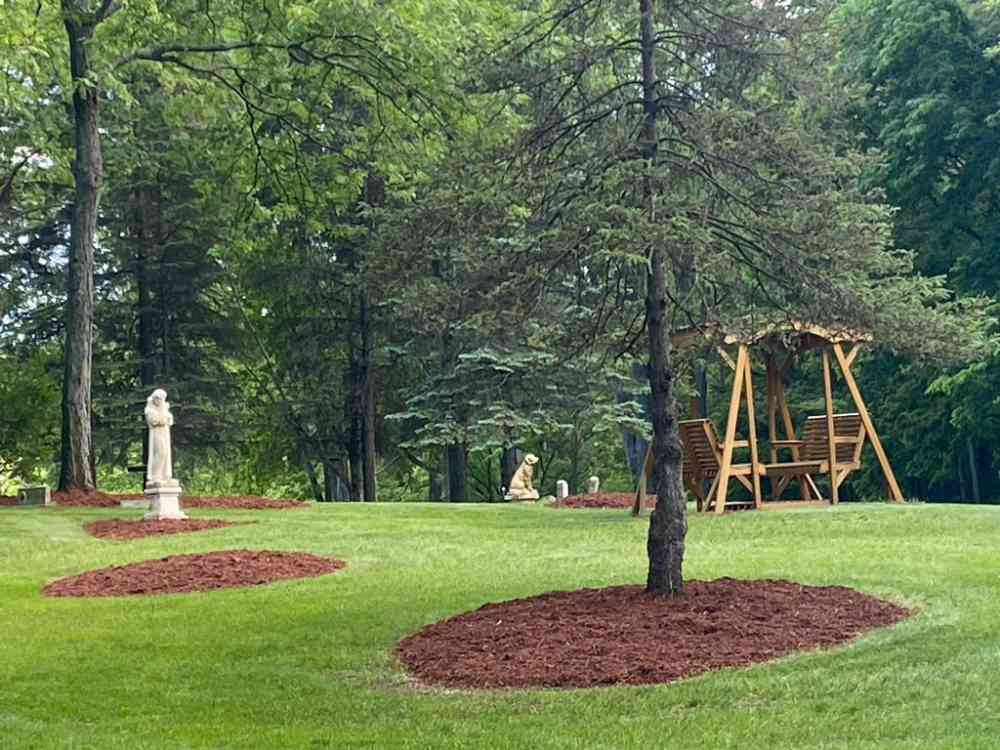 Years ago, there were some very malicious accusations made about most of the pet cremation services in the Rush, NY area. These accusations were found to be untrue. Rush Inter Pet, Inc. has been operating for over 42 years and has been performing pet cremations at our beautiful facility in Rush, NY for over 36 years.
We service dozens of animal hospitals in Rochester, NY, and the surrounding counties. As experts in the pet crematory and pet cemetery business, we have always run our business according to New York State law, following our state's regulations and terminology.
Each pet is very carefully labeled from the moment we receive it, and we keep all the information with the pet until the final processing and packaging of the cremated remains is completed. Rest assured that if Rush Inter Pet, Inc. has or will be cremating your pet, you will receive all and only your pet's cremated remains, to the absolute best of our ability. We know how important each pet is.
Cremation as an Individual
Our two crematories at Rush Inter Pet, Inc. are for human-size cremations, with the large interior measuring 8 feet from front to back. Because the inside of the crematory is so large, we can carefully separate pets from each other using more than adequate spacing. Taking even more care, we place stainless steel dividing separators between the pets.
Operating the crematory in this way saves energy and helps us keep costs down. We always make a diagram showing the placement of each pet within the crematory, including the descriptive body tag information provided for each pet.
Separating pet cremations in this manner within larger crematory units is standard practice in the pet cremation industry. We feel that we have always gone a step above and beyond by using the stainless steel dividers between the pets. These dividers have to be replaced every two weeks because they deteriorate in the 1800 degree heat, running 4-5 hours per cycle.
We are very careful when removing the pet cremains from the crematory, keeping each pet's cremains separate and labeled.
Private Cremation
With private cremation of a pet, only one pet is in the large human size crematory. For over 42 years we have offered this type of cremation at the request of the client. This service is more expensive, costing more than "cremation as an individual". If the family would like to attend the private cremation, they may make an appointment with us to do so.
When You Have To Say Goodbye
Whether you chose pet cremation services or to have an interment in our beautiful pet cemetery, we at Rush Inter Pet, Inc. will strive to provide you with sensitive, caring guidance at this very difficult time. We understand how you are feeling. A large variety of urns, keepsakes, memorial stones, and caskets is available.
To learn more about the services we offer, please contact us directly at 585-533-1685.